Research Topics at PI1
Fundamental questions such as quantum correlations in tailored matter, quantum phase transitions, superconductivity, Dirac- and Weyl-semimetals
Low-energy electrodynamics of correlated electron systems
Interplay of charge, spin, orbital and structural degrees of freedom, in particular close to charge and magnetic frustration.
Quantum spin liquids and quantum electric dipoles in frustrated geometries
Ordering phenomena in low-dimensional organic conductors, in particular charge order and electronic ferroelectricity, charge-order-driven superconductivity.
Optical properties of metallic nanostructures.
Presentation of Prof. Dr. Martin Dressel
01:01
Open Positions for PhD Thesis
You are welcome to join our research team as a PhD Student!
Our Successful PhD Candidates
Chronological list of completed PhD theses at PI1 and Links to OPUS - Online Publications of the University of Stuttgart
Research Methods
Optical Spectroscopy: Ellipsometry (nir, vis uv), Fourier transform infrared (FTIR) spectroscopy, Coherent source THz time domain spectroscopy, Coherent source THz frequency domain spectroscopy, Dielectric spectroscopy, Microwave Cavities (GHz), Broadband microwave spectroscopy (MHz, GHz)
Magnetic Techniques: SQUID, ESR spectroscopy, DC Magnetoresistance and High-pressure Resistivity Measurements
Development of New Techniques: THz Micro-Spectrometer, Broadband microwave spectrometer
Sample Preparation and Characterization, Surface characterization: High pressure methods, LEED, dc resistivity, Crystal growth, Microscopy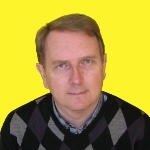 Artem Pronin
PD Dr.
Optical studies of topological materials